Australian Lisa Marie Smith was aged 20 in 1996 when she was arrested by officers of Thailand's Narcotics Control Board at Don Muang International Airport while preparing to board a flight to Japan.
An official said agents had found 4 kg of cannabis (erroneously thought to be opium for refining into heroin) and 565 amphetamine pills in Smith's luggage.

Smith was charged with possessing narcotics and trying to smuggle them out of the country.
She was later refused bail and spent 5 months in Klong Prem Prison aka The Bangkok Hilton.
According to Jennifer Sexton in The SMH: "Thai police think the Pakistanis who befriended her were members of one of three or four drug syndicates which regularly recruit young foreign travellers to carry drugs out of the country, either knowingly or unwittingly. Handsome and persuasive drug operators often charm young women, sometimes becoming their lovers, before persuading them to volunteer their help."
Lisa Marie Smith was marked from the outset. The NCB, which was tipped off by informants in the Khao San Road area four days earlier, was waiting for her at the airport. She was arrested as soon as she stepped up to the airline check-in counter."
In 1996, The Sun wrote in police believed she was set up as a distraction from a larger smuggling operation.
Back in Bangkok, at the press conference announcing her arrest, Lisa was posed with weighing scales piled high with what police allege were drugs and cash found during her arrest. She is seen holding a sign in English and Thai.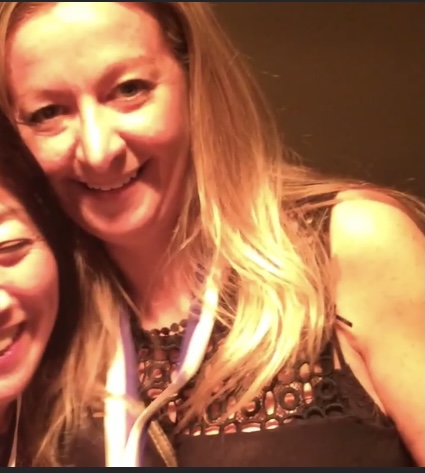 But on appeal, Smith (above in 2016) was granted bail and get millionaire father paid $74,000 in bail.
She never made her court date. Lisa was long gone.
But destiny has other plans and Lisa is about to spend decades out of sight from international law enforcement.